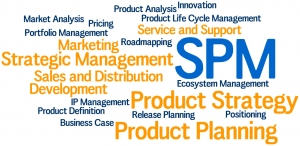 Gutes Produktmanagement ist entscheidend für einen erfolgreichen Markteintritt und für nachhaltiges und profitables Wachstum von Produkten. Dies gilt ganz besonders für Software- und Internet-Angebote, da die zugrunde liegenden Technologien eine große Gestaltungsfreiheit erlauben.
Dieses Training vermittelt eine solide Grundlage zur Planung und Ausführung der Produktmanagement-Tätigkeiten basierend auf den Vorgaben der "International Software Product Management Association" (ISPMA).  So werden die Teilnehmer optimal vorbereitet auf die Zertifizierung zum international anerkannten Software Produktmanager gemäß ISPMA.
Duration & Participants
3 days, 2 trainers,
max 16 participants
Level
entry & advanced
Target Groups
Product Manager, Product Owner, Technical Product Manager, Marketing Manager, Development Manager, Project Manager, Business Analyst, Software Architect
Language
Teaching language: German
Course materials and certification testing in English language
Price
3-day course: 2.600 € plus 19% VAT
Optional: Certification: 250 € plus 19% VAT
Certification testing is administered by an independent certification provider. The certification test can be taken directly at the end of the course.
Description
download PDF (English | Deutsch)
Trainers
Gerald Heller and Barbara Hoisl
Dates & Registration
view trainings calendar
Bei weiteren Fragen – auch zu firmeninternen Schulungen – freuen wir uns über Ihre E-Mail an cspm@MakingOfSoftware.com.
Firmeninterne Schulungen führen wir auch gerne in englischer Sprache durch.
Excellent product management is key for a successful market entry and the basis for sustainable profit growth of products. This is specifically important for software and internet offerings because the underlying technology offers lots of flexibility.
This training provides a solid foundation to plan and execute product management activities, based on the standard of the International Software Product Management Association (ISPMA). Attendees will be optimally prepared to certify as internationally acknowledged Certified Software Product Manager.
For additional information or inhouse courses please contact cspm@MakingOfSoftware.com.
Inhouse training is available in English language as well.